We are SO glad to be welcoming everyone back to school in person for a FULL day!We invite anyone to join us in our efforts to enrich the lives and education of our children. Please reach out to ANY of us if you have any questions, ideas or want to join us! We look forward to meeting you and provide some basic updates below.
PTA Board MembersPresident: Kim Semenoro (ksemenoro123@gmail.com)
Co-Vice Presidents: Brenda Jamieson (brendaj2431@gmail.com) & Priyanka Modi (priyankamodi81@gmail.com)
Treasurer: Gina Couch (gcouch922@gmail.com)
Recording Secretary: Alyssa Silver (silver.alyssa@yahoo.com)
Corresponding Secretary: Melis Barcin (melis.barcin@gmail.com)
Coffee at Drop-off THIS WEDNESDAY 9/15, 8:15am
EHB parent/guardian (NO Students) meet and greet Wednesday, Sept 15 at 8:15am across the street from Bryan school.
Come grab a cup of coffee on your way to work or wherever and meet and chat with our new principle Dr. Collins, some fellow EHB parents/guardians. Welcome back to those returning to EHB and welcome to new families!
KEEP AN EYE OUT…MORE INFO TO COME: EHB School Directory – EHB Spirit Wear Sale – After School Enrichment Programs – Fall Family Photos Fundraiser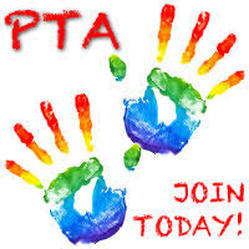 Join the PTA via our membership hub–this is NOT a time commitment-just joining for a simple membership ($10) helps fundraise for our children and is recommended for ANYONE, especially those who would like to volunteer at ANY events/services at school. Link below:https://ehbryanschool.memberhub.com/store?category=Memberships
Virtual PTA Meeting 9/21 7:30pm
Shop on Amazon (choose Bryan school in AmazonSmile) & earn money for Bryan School!
How to sign up for AmazonSmileOn a web browser:Visit smile.amazon.com
Sign in with the same account you use for Amazon.com
Select your charity: 18791 Bryan School PTA
Start shopping! Remember to checkout at smile.amazon.com to generate donations for your chosen charity.
Tip: Add a bookmark to make it easier to shop at smile.amazon.com. Using the Amazon app on your mobile phone:Open the Amazon Shopping app
Navigate to the main menu (=)
Tap on Settings and then select "AmazonSmile"
Select your charity (18791 Bryan School PTA) and then follow the on-screen instructions to turn ON AmazonSmile in the mobile app
Once AmazonSmile has been activated in your app, future eligible app purchases will generate a donation for the charity you have selected.